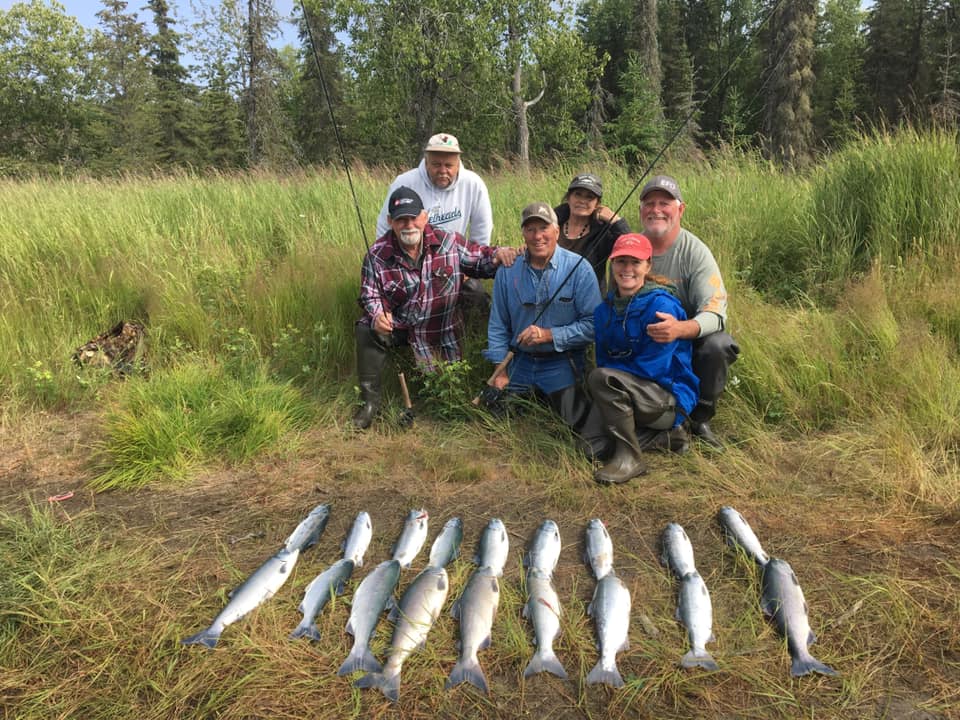 03 Jul

FALL FISHING ADVENTURES: COHO SALMON

With Independence Day in the rearview mirror, anglers from across the globe are beginning to plan fall fishing trips to the Kenai Peninsula. The main draw for anglers here at Soldotna B&B Lodge during August, September, and October is feisty coho salmon, the best pound-for-pound battlers in the world-famous Kenai and Kasilof rivers.
Not only is our particularly serene slice of Alaskan wilderness located along 300 feet of exclusive Kenai River frontage, but the surrounding mountains transform into a beautiful mixture of marigold, kelly green, and candlelight orange.
Autumn in Alaska
The fall fishing season is among our favorite here at Soldotna B&B Lodge primarily because of the plumb coho salmon, colorful foliage, and quiet seclusion. As the temperatures subtly dip and the leaves slowly sway to the Earth, the summer fishing crowds disperse. Despite less boat traffic and fewer anglers at our fall fishing lodge, you'll still enjoy a friendly, communal atmosphere during your trip. Because the foliage is utterly breathtaking here on the Kenai Peninsula, many anglers combine their fall fishing trip with a canoeing, bear-viewing, or birding excursion.
Coho Fishing
The coho fishing season typically lasts from August 1 through October 31 on both the Kenai and Kasilof River. You simply won't find larger coho in Alaska than on these two peaceful rivers. Soldotna B&B Lodge is located along the banks of the teal Kenai River, so you'll always be steps away from an autumn fishing excursion when you stay with us. Typically, our guides utilize four methods to reel in acrobatic coho salmon: back-bouncing, spin-casting, and two different types of back-trolling. Although complex to a beginner, these methods are like riding a bike once you get the hang of it. Don't be surprised if we cross paths with hungry steelhead or rainbow trout during your mid-day excursion (depending on the location and your arrival date).
All-Inclusive Fall Fishing Packages
Fall fishing trips last anywhere from six to 12 hours, depending on the day. Most anglers choose a convenient Kenai River launch, but we also offer drift boat trips along the nearby Kasilof. Our experienced, professional guides know these waters inside and out, so you're in good hands! All bait, tackle, filleting, packaging, and freezing is included in every package. We also have complimentary rain gear and hip boots. Don't forget to browse through our fall fishing packages to find one that perfectly suits your group's size, style, and budget. If you have any questions, please call us today at 1-877-262-4779.
Reminder: We still have limited availability in July. While fishing packages are going fast, there's still plenty of time to book a well-deserved, spur-of-the-moment fishing trip to Soldotna, Alaska!