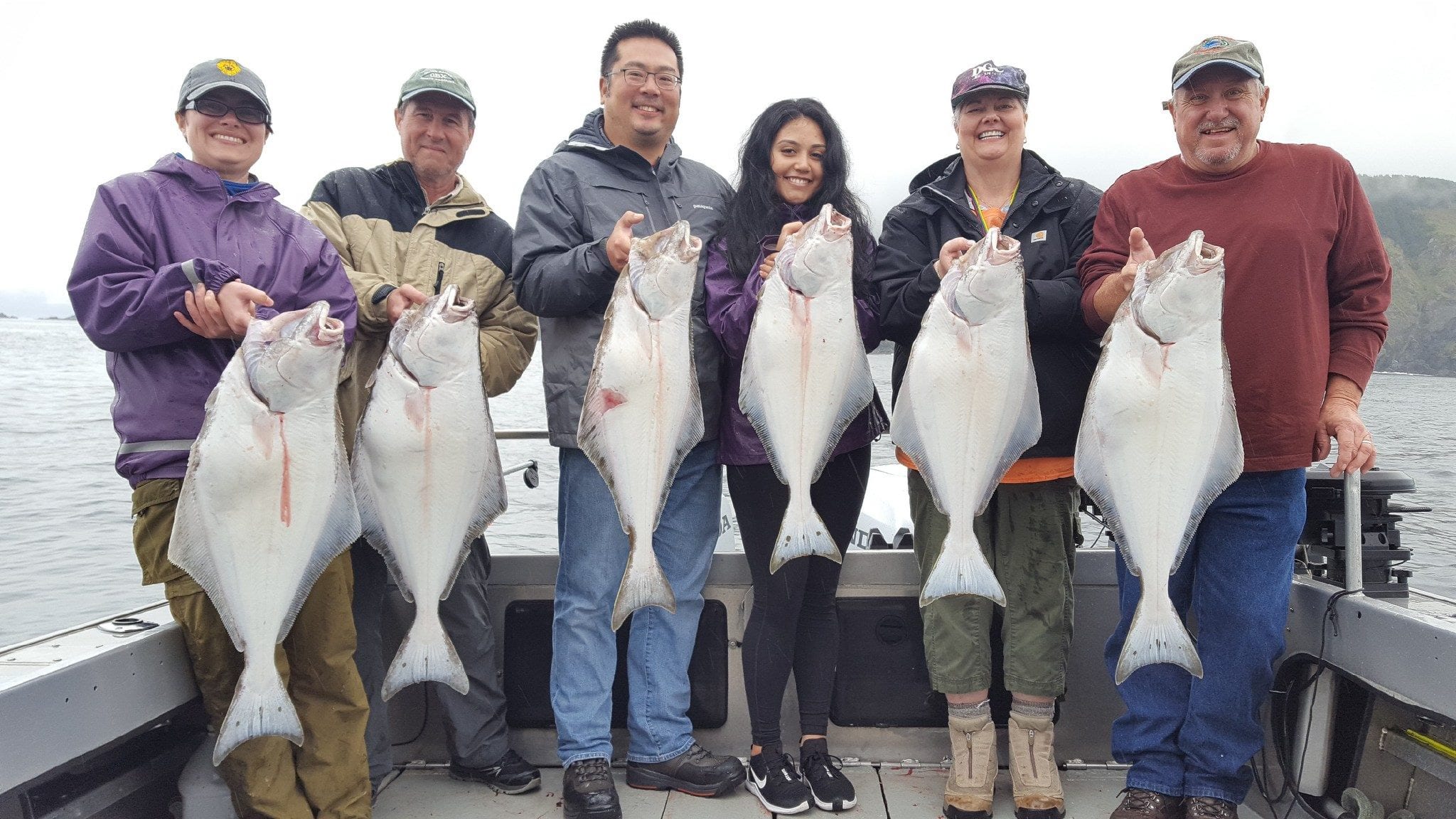 12 Apr

ONCE-IN-A-LIFETIME ALASKA FISHING TRIPS IN SOLDOTNA

The upcoming fishing season is so close that we can practically smell the fresh, early-morning mountain air and feel the sudden tug from a massive king or feisty silver salmon. There's still time to book a once-in-a-lifetime spring, summer, or fall Alaska fishing trip on the world-famous Kenai River. But act fast because availability dries up quickly once we near the summer months! Soldotna B&B Lodge not only rests along a particularly beautiful stretch of the Kenai River, but we also have the largest selection of Alaska fishing packages on the peninsula. Our group of experienced, professional fishing guides know the region like the back of their hands, so you're bound to return home with memories that will last a lifetime. Keep reading to learn why our top-rated Alaska fishing lodge is the perfect riverside locale for a truly unforgettable family, group, or couple's getaway.
What Makes Us so Unique?
We've compiled six reasons why Soldotna B&B Lodge is a genuinely unique fishing destination. Enjoy! Alaska fishing packages galore! – Whether you're hoping to spend an entire week fishing on the Kenai River searching for scale-tipping salmon or venture onto the Atlantic Ocean to haul in a barn-door halibut, you'll discover an Alaska fishing package that perfectly suits your group's size, style, and budget.
Decades of experience – Our diverse group of professional fishing guides have decades of experience in the Kenai, Kasilof, Ninilchik, and Anchor rivers, as well as dozens of streams, creeks, and saltwater honey holes near Homer, AK.
Fresh AND saltwater fishing – Despite being located on the Kenai River, we don't limit our guests to just local freshwater rivers. Many of our guests wish to experience why Homer is known as the "Halibut Fishing Capital of the World."
Add-on adventures – The Last Frontier is one of the most beautiful and peaceful places in the world, which is why we urge our visiting anglers to embark on a guided adventure activity (or two) during their stay at Soldotna B&B Lodge. There are countless adventure-based possibilities on the Kenai Peninsula, including bear-viewing, glacier-viewing, dog sledding, and so much more!
A peaceful riverside locale – One of the best parts of the day here at Soldotna B&B Lodge is when everyone gathers in the living room, back patio, and spacious lawn to relax, reflect, and share stories of the day's best catches.
Conveniently located near local restaurants – What's amazing about our riverside location is how close we are to Soldotna's best restaurants. You'll always be within walking distance of high-quality dining. Ask our friendly, knowledgeable staff upon arrival about dinner suggestions!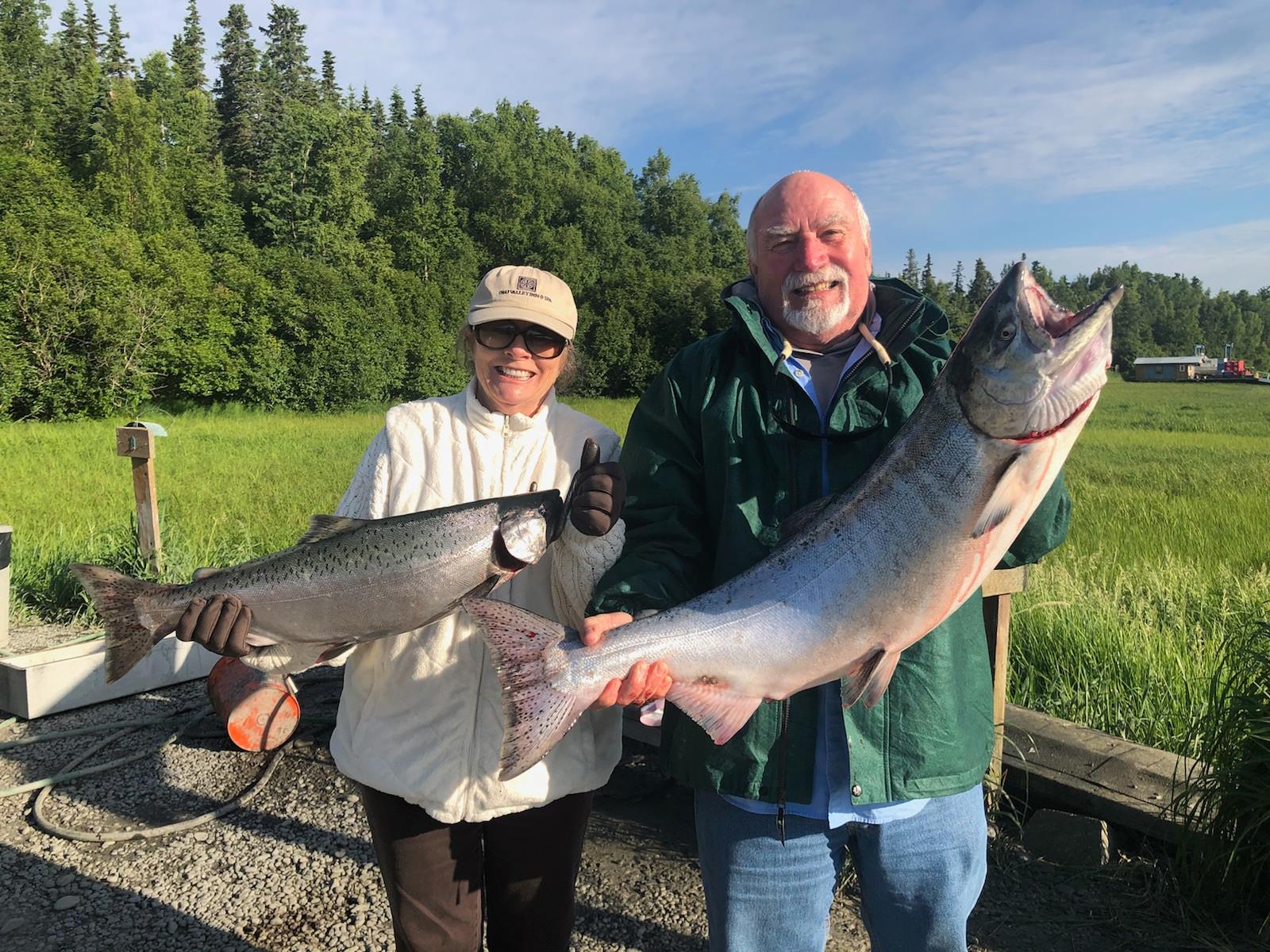 Springtime Alaska Fishing Adventures
We'd be remiss if we didn't share more information about the upcoming spring fishing season here on the world-famous Kenai Peninsula. Our family-owned and operated bed and breakfast provides three types of guided fishing trips during the spring season: halibut, saltwater kings, and Kenai River kings. Summer doesn't technically start until late June, so there will also be opportunities to reel in trophy rainbow trout and migrating sockeye salmon in mid-June during spring's final days.
Most barn-door halibut and freshwater king fishing trips exit from Homer, but we're more than happy to veer off to another nearby location as we have several hidden gems worth exploring! To learn more about the upcoming spring season, please visit us online. After browsing through our detailed Alaska fishing packages, you'll understand why Soldotna B&B Lodge is the #1-rated lodge in the area! Please give us a call today at 1-877-262-4779, or email us at info@soldotnalodge.com to book a once-in-a-lifetime fishing trip to The Last Frontier!