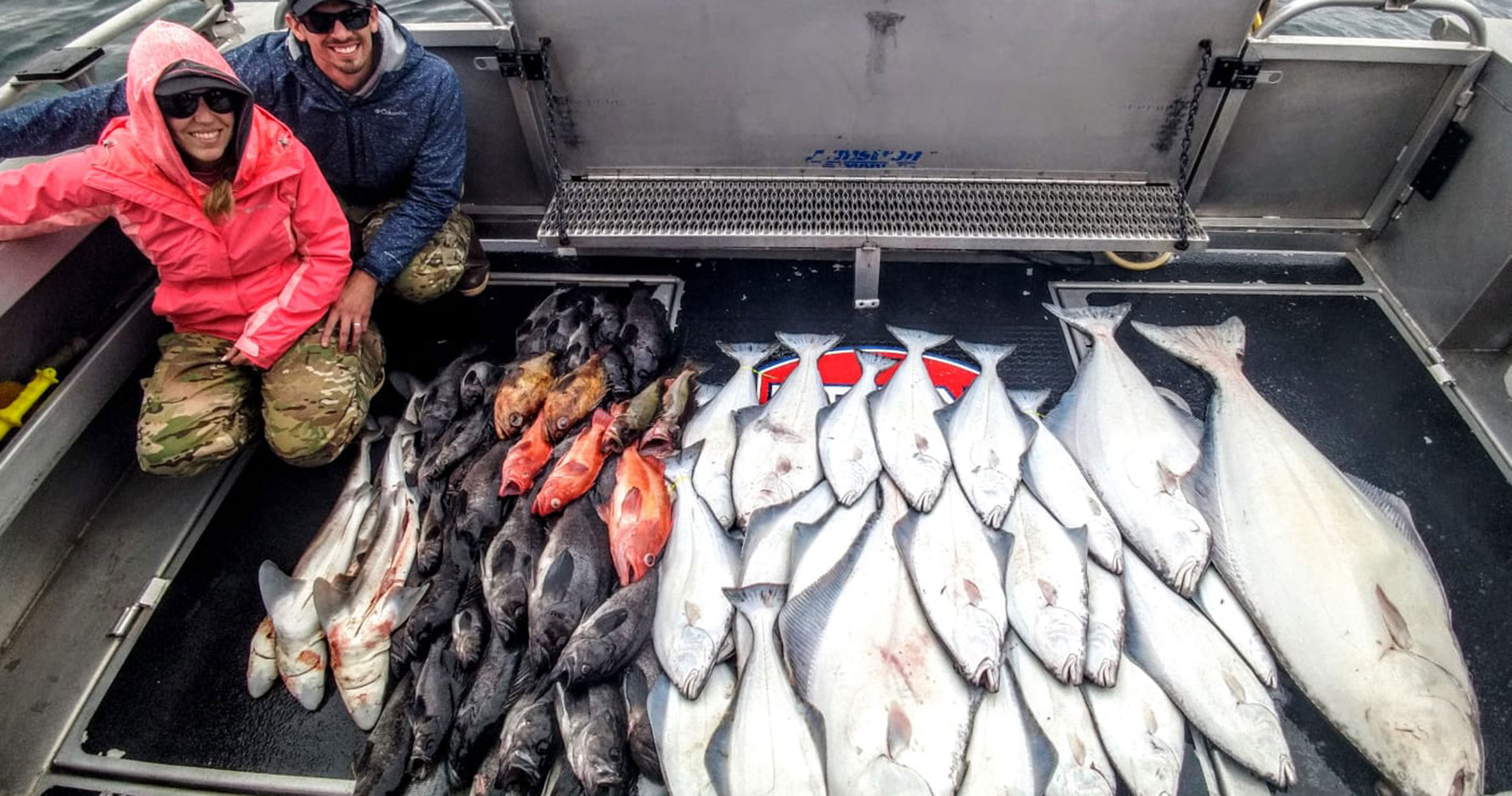 19 Jan

What To Wear Halibut Fishing in Alaska

Alaska offers some of the best halibut fishing in the world but trying to figure out what you should wear halibut fishing can be a little tricky. For the most part, staying warm and comfortable comes down to staying dry.

Growing up in Arizona my first fishing trip to Alaska was a fond memory that has always stuck with me.

But going from Arizona's burning 100-degree-plus weather to the nice 50-60 degree weather of an Alaskan summer had me a little unprepared.

While 90% of the time I was warm and content things changed quickly when I got wet.
Alaska's Weather in The Summer Months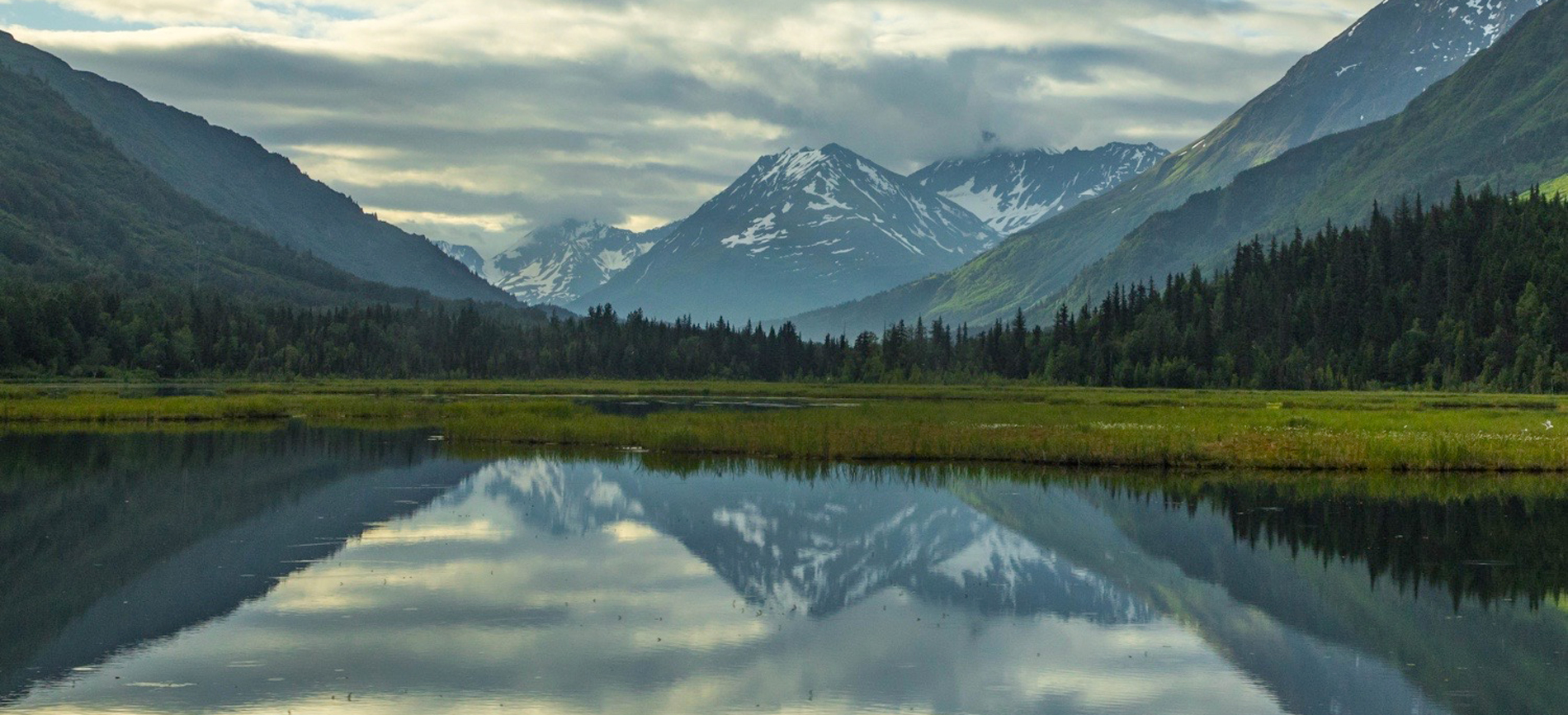 It's raining it's pouring the…
oh, wait it's sunny again.
Alaska is a beautiful place to be especially when you're out on the ocean halibut fishing, but the weather can go from the perfect sunny day to rain in a matter of minutes.
And if a rainstorm in Alaska catches you without your waterproof gear on it's only a matter of time before you're cold and wet.
With the constant change in the forecast, it's important to be prepared for the cold, rain, sun, or anything else Alaska throws your way.
Base Layer Top and Bottom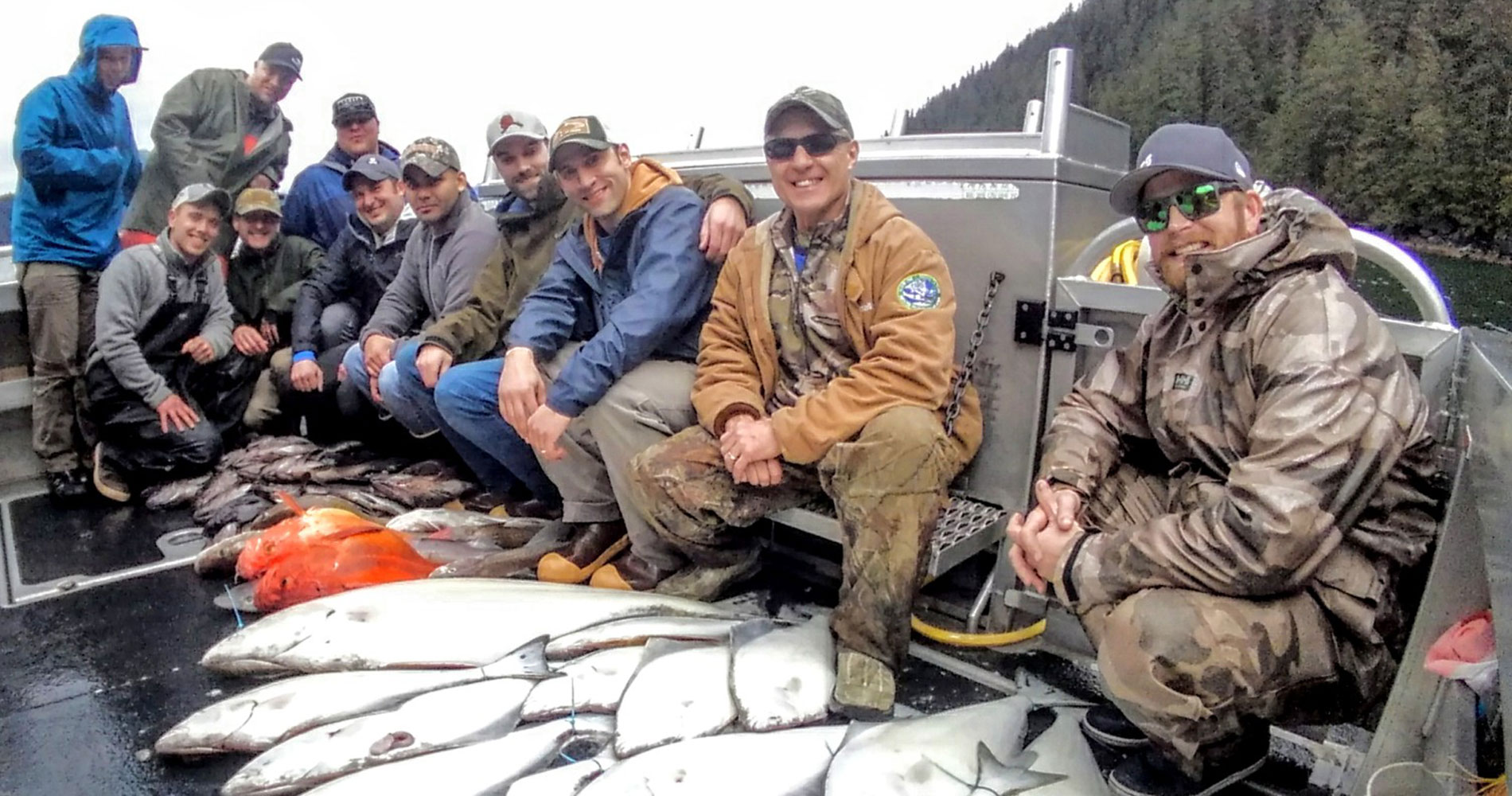 Now if you're trying to figure out how to fit your entire wardrobe in a suitcase let me stop you right there.
While it is important to pack for the rain and cold you can remain comfortable throughout your fishing experience by wearing the proper layers.
We've put together a list of clothing items you should bring for an unforgettable fishing experience.
Layers
Wool Socks
Wool clothes are always a must when spending time in the outdoors. Thanks to wool's ability to keep you warm even when it's wet.
Long Underwear
While cotton can do the trick as your base layer some synthetic materials have been found to work better and can even wick moisture away from the body helping to keep you dry.
Shirts & Pants
Your clothing choice can vary depending on what you like to wear for this layer.
But comfortable pants, shirts, and a hooded sweatshirt are good options and they can be cotton, wool, or synthetic material.
Warm Jacket
While halibut fishing season isn't during the winter some days can still be a little cold. Having a warm jacket available as a top layer is never a bad idea.
Rain Gear
A waterproof jacket is a must when halibut fishing any time you're on a big body of water nature seems to think you just want to get wet.
Keeping dry should be a big priority while halibut fishing with most Full day trips lasting 8-11 hours.
Other Things To Consider
Hat
While not an essential item, a hat to protect your head from the elements is never a bad item to bring.
Sunglasses
With nighttime only lasting a few hours, you'll be seeing a lot of the sun. Sunglasses are another non-essential item that can come in handy.
Boots
Most fishing charters will provide rubber boots for you to wear to keep your feet from getting wet.
Even with this being the case I wouldn't recommend coming barefoot!
Looking to Book your next Trip Halibut Fishing?
Wearing the proper layers on could really be the difference between having an amazing fishing trip and an average one.
But you know what makes an even worse fishing trip?
Not ever going!
If you're interested in booking a trip check out our packages below.