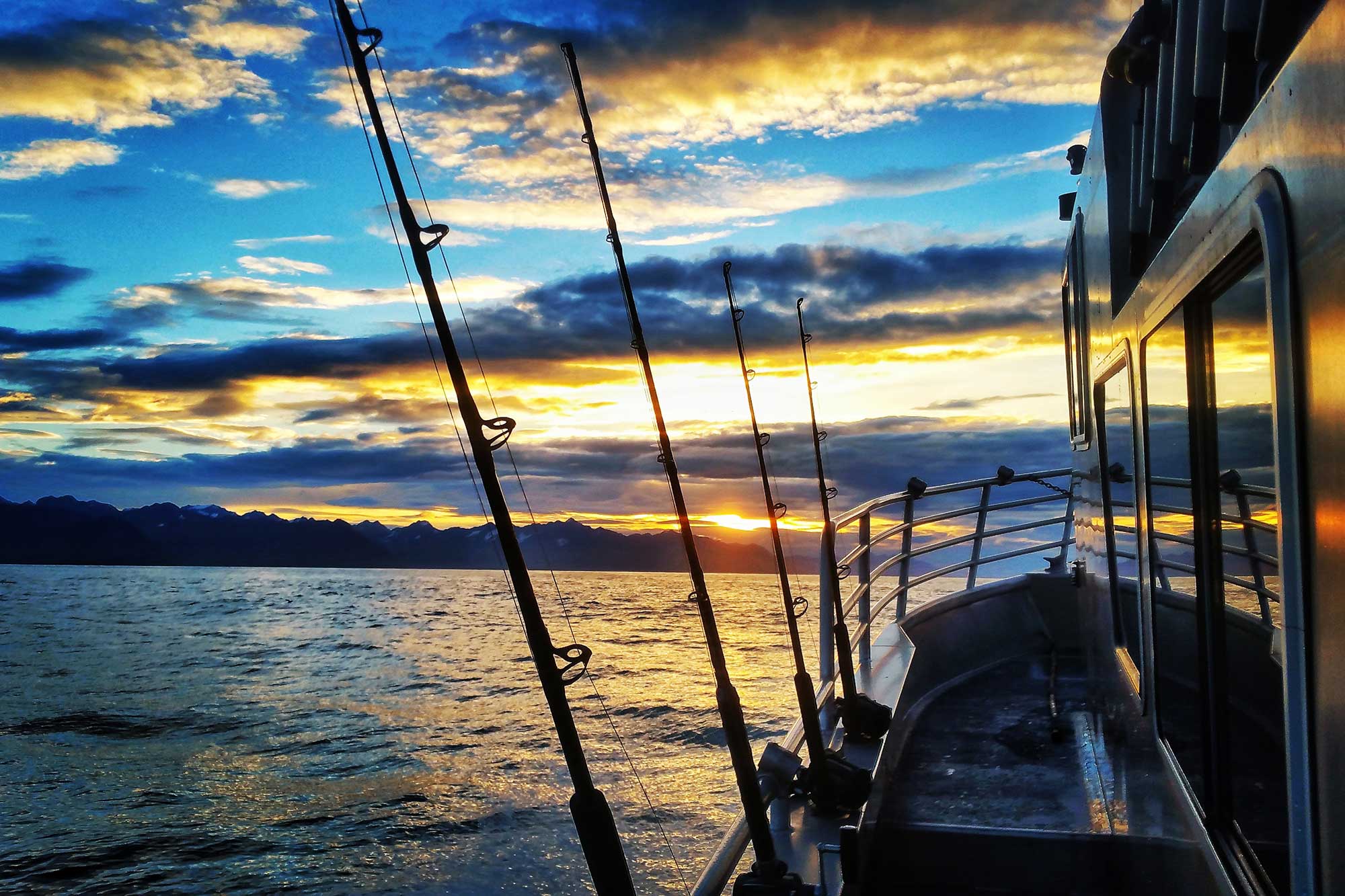 15 Aug

VIBRANT ALASKA FALL FOLIAGE NEAR SOLDOTNA B&B

As we say "goodbye" to yet another glorious summer here at Soldotna B&B Lodge, hundreds of "leaf peepers" and autumn fishing enthusiasts flock to our particularly beautiful stretch of the Kenai River. The Kenai Peninsula is known for its world-class salmon fishing, breathtaking bear adventures, and awe-inspiring glaciers, but don't overlook the endless birding, canoeing, and hiking possibilities near our top-rated Alaska fishing lodge.
There are several exciting, or perhaps relaxing ways to discover our region's most vibrant Alaska fall foliage, which is why we offer over a dozen unique packages that cater to travelers of all kinds.
Visiting Alaska in September
There are countless crowd-pleasing things to do in Alaska in September, but the best ways to observe Soldotna's vivid foliage is by embarking on a fishing, canoeing, or birding excursion led by a licensed, professional guide. Every autumn, the Kenai Peninsula's lush forestry transforms into a gorgeous blend of marigold, kelly green, and amber—even in our peaceful backyard!
Fall Fishing
Yes, Soldotna B&B Lodge rests alongside the teal Kenai River, but you might as well obtain a bird's-eye view of this brilliant land from inside a float plan en route to a tranquil locale. Wolverine Creek and Crescent Lake are two of the most desirable fly-out fishing destinations in the world. The quintessential Alaska fall foliage that wholly encloses these bodies of water is exceptionally bright during autumn's peak. All of our extensive, fully-customizable packages can also include several days on the world-famous Kenai River and the vastly underrated Kasilof River. Feisty silver salmon and trophy rainbow trout are two of the most common targets during September and October. The Kasilof River, in particular, welcomes thousands upon thousands of steelhead trout in the fall.
Canoeing
Clever travelers who prefer the tranquility of this region's backcountry typically explore the Kenai Peninsula's interconnected canoe trails, particularly Swan Lake and Swanson River. These two hidden gems have been traversed on several occasions by your hosts, Steven and Monika, so feel free to ask about the best routes, wildlife hotspots, and picnic locales upon arrival. Both of these navigable canoe trails feature everything you're hoping to find and so much more: snow-capped mountains, crystal-clear water, serene wildlife, and, of course, vibrant Alaska fall foliage.
Birding
Birding (or "birdwatching") is a fast-growing activity among outdoor enthusiasts and nature lovers across North America, but we've been observing the nation's rarest birds long before it became popularized. And luckily for you, we've pieced together two multi-day birding packages where you'll likely spot more than 60 colorful birds. There's no denying the awe-striking beauty of bald eagles, puffins, and owls, but there's just something moving about spotting an endangered species in the wild. Oh, and each mid-day trek will include hours of colorful Alaska fall foliage.
Top-Rated Hotels in Soldotna, Alaska
Unlike most Alaska fishing lodges, Soldotna B&B Lodge is within walking distance of restaurants, shops, coffee, and even a brewery. And yet, our secluded, wooded location along the turquoise Kenai River provides a classic wilderness atmosphere. Don't forget to research what to wear in Alaska in September as temperatures can fluctuate on a daily basis. We still have limited availability in September and October. To book a well-deserved escape to the Kenai Peninsula, please call us today at 1-877-262-4779.