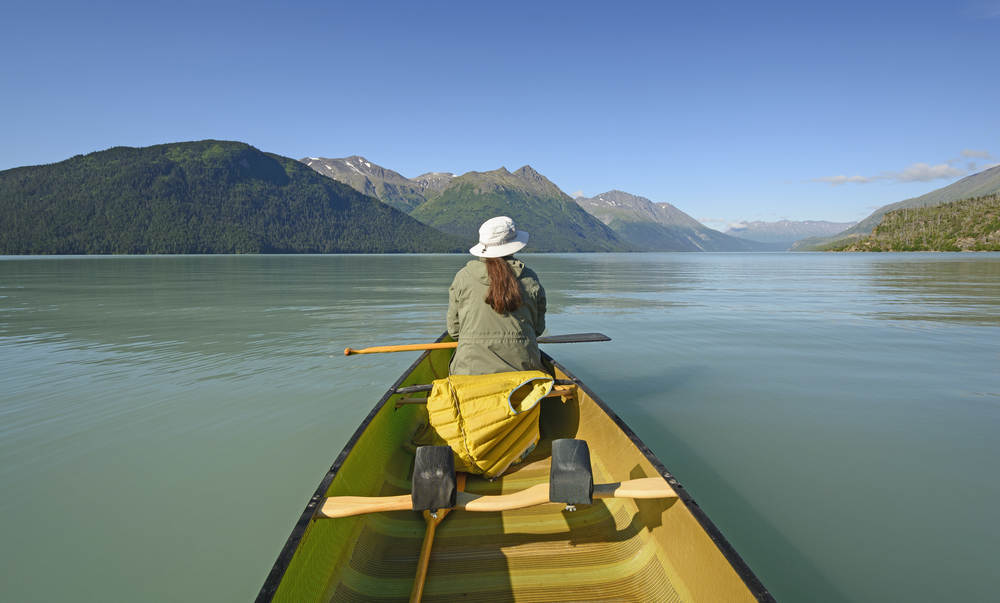 26 Jun

ALASKA CANOEING TRAILS!

During your stay at Soldotna Bed & Breakfast, we hope you take a day to adventure on our premier canoeing trails! The closest trails to your Soldotna lodging, are Swan Lake canoe trail and the Swanson River canoe trail. Although both trails are breathtaking, their size may overwhelm you! Don't let the miles stop you from this one-of-a-kind fishing and spectacular wildlife! Whether you take one of our guided trips or our recommendations for unguided tours, you won't regret it!
Swan Lake Trail
The Swan Lake canoe trail encompasses thirty lakes and thirty-three miles of river, making it one of the most popular systems in Alaska! Although short, there are a couple of portages on this trail. Canoeing out here will provide more than beautiful sceneries, you'll spot some of our wildlife and even delicious rainbow trout for dinner at your Soldotna lodging. Bask in the warm summer sunshine as you canoe the Swan Lake Canoe Trail. Make today your first self-guided canoeing trip into the Alaskan wilderness!
Swanson River Trail
The Swanson River canoe trail includes forty lakes and forty-six miles of river, causing longer portages, which means this trails will take extra time and physical effort. The glorious scenery makes it well worth the journey! Because it's a more challenging trail, most tourists avoid adventuring it, creating better wildlife watching and exceptional rainbow trout fishing! The Swanson River canoe trail's tranquil flatwater system make for fun activities like paddling, fishing, birding and wildlife watching. You'll appreciate the peace that rules the Swanson River canoe trail as you float along the river taking in all the beauty surrounding you. We can't think of a better place to reconnect with nature! We love hearing stories' as you return to our Soldotna lodging for some well-deserved rest! Soldotna Bed & Breakfast is the perfect Soldotna lodging for you and your family's summer vacation!