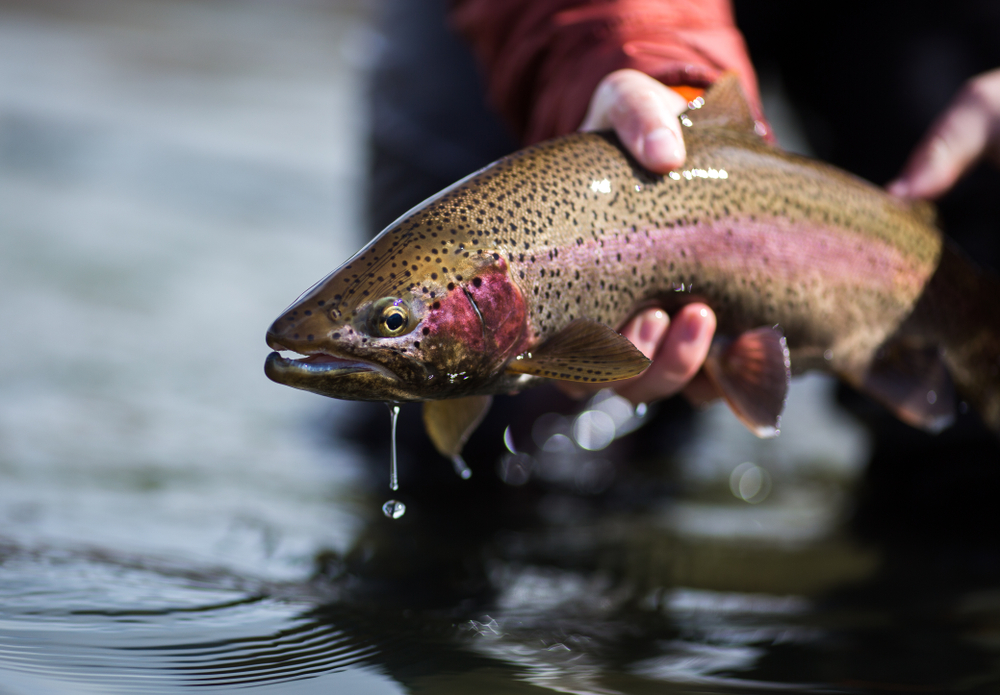 26 Aug

FISH TO CATCH THIS FALL ON THE KENAI RIVER

Fall's peak is nearly here on the Kenai River in southcentral Alaska. Over the next handful of weeks, the river bend will transform from forest green to a meld of crimson, marigold, and amber. Soldotna Bed & Breakfast Lodge, home to premier Alaska fishing charters, is steps away from the rushing Kenai River, which is teeming with delicious salmon and beautiful trout. Eager anglers from all across the globe travel each year to the Kenai Peninsula for genuinely once-in-a-lifetime fishing expeditions. Soldotna is equally a world-class fishing lodge and a charming, riverside bed and breakfast. Start a brand new yearly fishing tradition by journeying to the salmon fishing capital of the world!
Silver Salmon
Get ready for the fight of your fishing life, because Alaskan silver salmon are large, feisty, and clever. When you choose the Soldotna Bed & Breakfast Lodge, you're only steps from one of our Alaska fishing charters. The silver season lasts from mid-August through October. Silvers are widely known to locals as "the fall prince of salmon" because unlike kings, pinks, and sockeyes, they return to the Kenai and Kasilof River in the late summer to spawn.
Rainbow Trout
The Kenai River has some of the best rainbow trout fly fishing in the world. Locals call trophy rainbows "footballs" because of their unique shape. These beautiful critters usually weigh in around four pounds, but our guests have hooked 20-pounders. We also occasionally reel in 10-plus pound rainbows from our 300-foot private river frontage.
Steelhead
One of the unsurpassed Alaska fishing charters on the Kenai Peninsula is our fall steelhead tour on the nearby Kasilof River. Hop aboard a guided drift boat charter for an afternoon of native steelhead fishing. The steelheads in this region are entirely native to Alaska, which is extremely rare. This glacial-fed river is a bait-and-lure fishery because it's quite silty.
Halibut
Halibut season seemingly never ends on the Kenai Peninsula. Our lucky guests reel in these 50-pound behemoths from opener through the end of the September near the quaint village of Homer, the "halibut fishing capital of the world." While unlikely, some "barn door" halibut weigh hundreds of pounds, but the smaller 20 pounders are much tastier!
Alaska Fishing Charters
Anglers from all across the globe stay at the Soldotna Bed & Breakfast Lodge. They visit for the world-class fishing, but they fall in love with our charming river view guest rooms, hearty breakfasts, and scenic natural beauty. No other Alaska fishing charters in the Kenai and Soldotna area can match our caring service, experienced guides, and year-round activities!