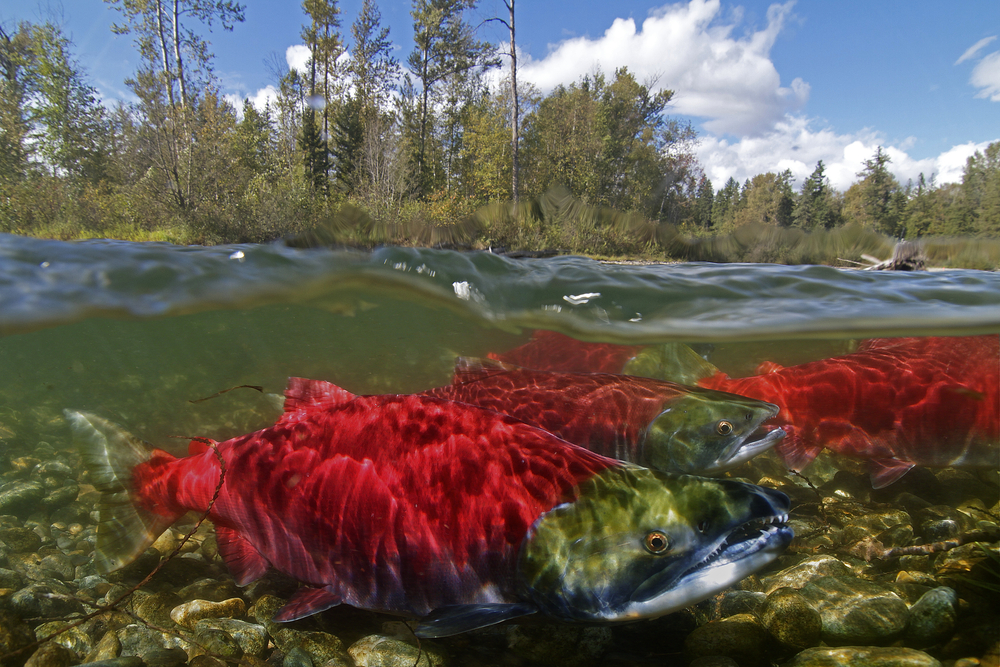 26 Apr

GET READY FOR THE BEST SEASON OF ALL

As your boat rocks you back and forth, you cast a line that you had meticulously baited only moments before into the water. You look around to take in the sprawling Alaskan wilderness that surrounds you until you feel the tug that begins your battle. As you reel and pull, finessing the monster below, you bring in that prized catch. This is our season, and our Soldotna fishing charters are ready to take you out to experience it all.
Ready, Set, Fish!
As the best part of the year comes into swing, Soldotna Bed and Breakfast Lodge is ready to get out on the water for some of the best fishing! Though fish are around all year, we are heading into the peak for some of the most sought-after fish in the Kenai. King Salmon are found all year in saltwater, but in May they head to the fresh waters to spawn, helping grow the numbers and sizes in our freshwater catches. June and July offer the largest abundance of salmon in a larger size, and we can not wait to bring you out for it all.
Gear up and Get out There
Though Alaskan fishing seems daunting, our Soldotna fishing charters are ready to help you out for a smooth trip out. There always seems to be a little bit of anxiety with packing for a big fishing trip, but we want to take a bit of that weight off your shoulders. Just pack your layers and most comfortable fishing clothes; we will provide all the rest of your needed gear and bait. Our experienced guides are here to help make everything easy and successful for you.
Join Us
Our Soldotna fishing charters are at the ready, and our guides are beyond excited to share an incredible Alaskan experience with all of our guests. Are you prepared to take the fishing trip of a lifetime with us here at Soldotna Bed And Breakfast Lodge? Give us a call at 1-877-262-4779 to begin planning and book your journey with us this fishing season.