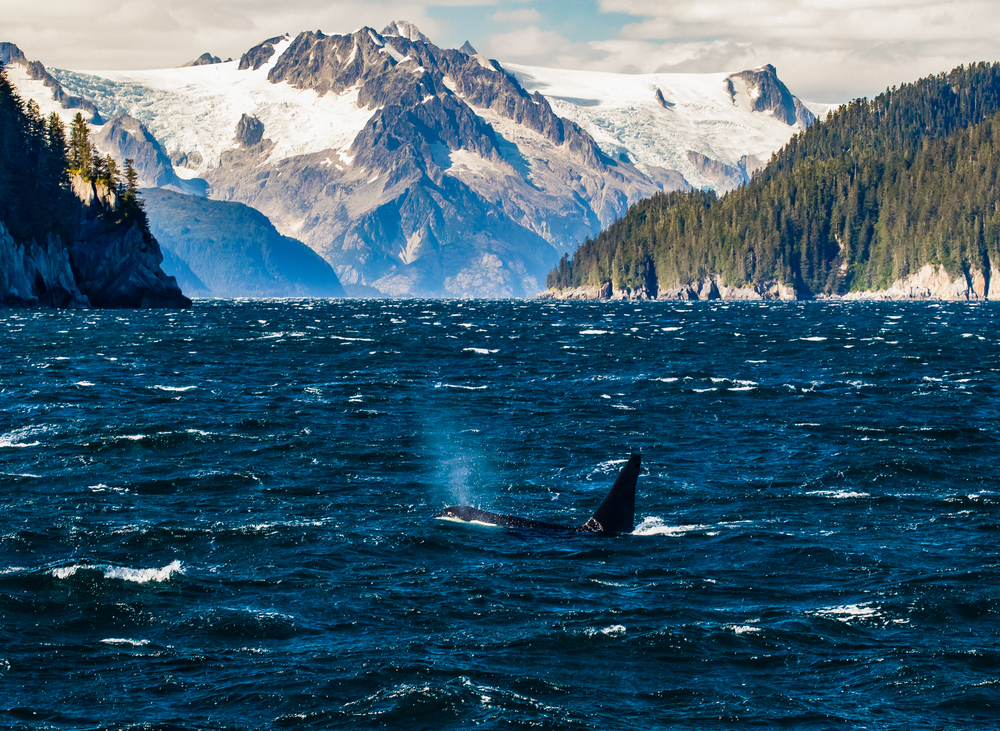 01 Oct

KENAI FJORDS AND BIRDING TOURS AT SOLDOTNA B&B

No single vacation in Soldotna, Alaska, is the same thanks to the seemingly endless activities offered at Soldotna B&B Lodge. Yes, our lodge guides eager anglers from May through October in search of salmon, trout, and halibut, but we also customize week-long vacation packages to include glacier tours, birdwatching, canoeing, whale watching, and bear viewing. Our peaceful, affordable, and cozy lodge rests on the edge of the famous Kenai River, so you're never more than a few steps from a fishing adventure! But you're also a scenic drive away from the awe-inspiring Kenai Fjords National Park or an ever-popular, day-long birding tour. We're proud to be one of the only Alaska fishing lodges to offer such superb wilderness adventures.
Kenai Fjords National Park
The six-hour Kenai Fjords National Park tour is all about wildlife, glaciers, and the breathtaking coastal scenery of the Kenai Peninsula. This cruise is Alaska's most popular glacier and wildlife cruise, which departs from Seward. This beautiful port city has an abundance of sea otters, bald eagles, mountain goats, and sea lions. On the journey into Kenai Fjords, you'll likely spot puffins, Dall porpoises, and orca, humpback, or gray whales. The cruise passes some of the most famous tidewater and alpine glaciers in the world where you'll be able to hear the loud cracks of the calving icebergs. On the return journey, lucky cruise ships will cross paths with the second largest mammal on the planet: the rare fin whale. Resurrection Bay remains one of the most beautiful bodies of water in the world thanks to its picturesque rock islands and sea-stacks.
Birding Tours
Birding (or birdwatching) is still a relatively new recreational activity. It wasn't until the late 19th century that citizens began to appreciate the beauty of rare birds, rather than their flavor. There is no better place on Earth to birdwatch that the Last Frontier. As cameras became lighter and more advanced, birdwatching grew into a popular activity around the turn of the 21st century. The activity's popularity hasn't stopped growing in this golden age of technology. Alaskans have been observing birds in the wilderness since we can remember. They're a part of our everyday lifestyle, and the Soldotna B&B Lodge is no different. We offer two unique birding packages: the three-night Birders' Brief One and the five-night Birder's Bounty. Both packages include trips to Kenai Fjords National Park and a drift-boat trip down the Kenai River. Some of the birds we encounter daily are warblers, mergansers, loons, swans, terns, ptarmigans, and various shorebirds.
Alaska Fishing Lodges
Soldotna B&B Lodge not only provides once-in-a-lifetime fishing, wildlife, and birding adventures, but we also have immaculate guest rooms on the edge of the Kenai River. Relax with a new book or a cup of Joe on your private deck before heading out to catch a trophy king salmon or beautiful rainbow trout. We serve hot breakfast daily, unlike many Alaska fishing lodges, in our river-view sunroom! Dial 1-877-262-4779 or visit us to learn more about our all-inclusive rates and packages!