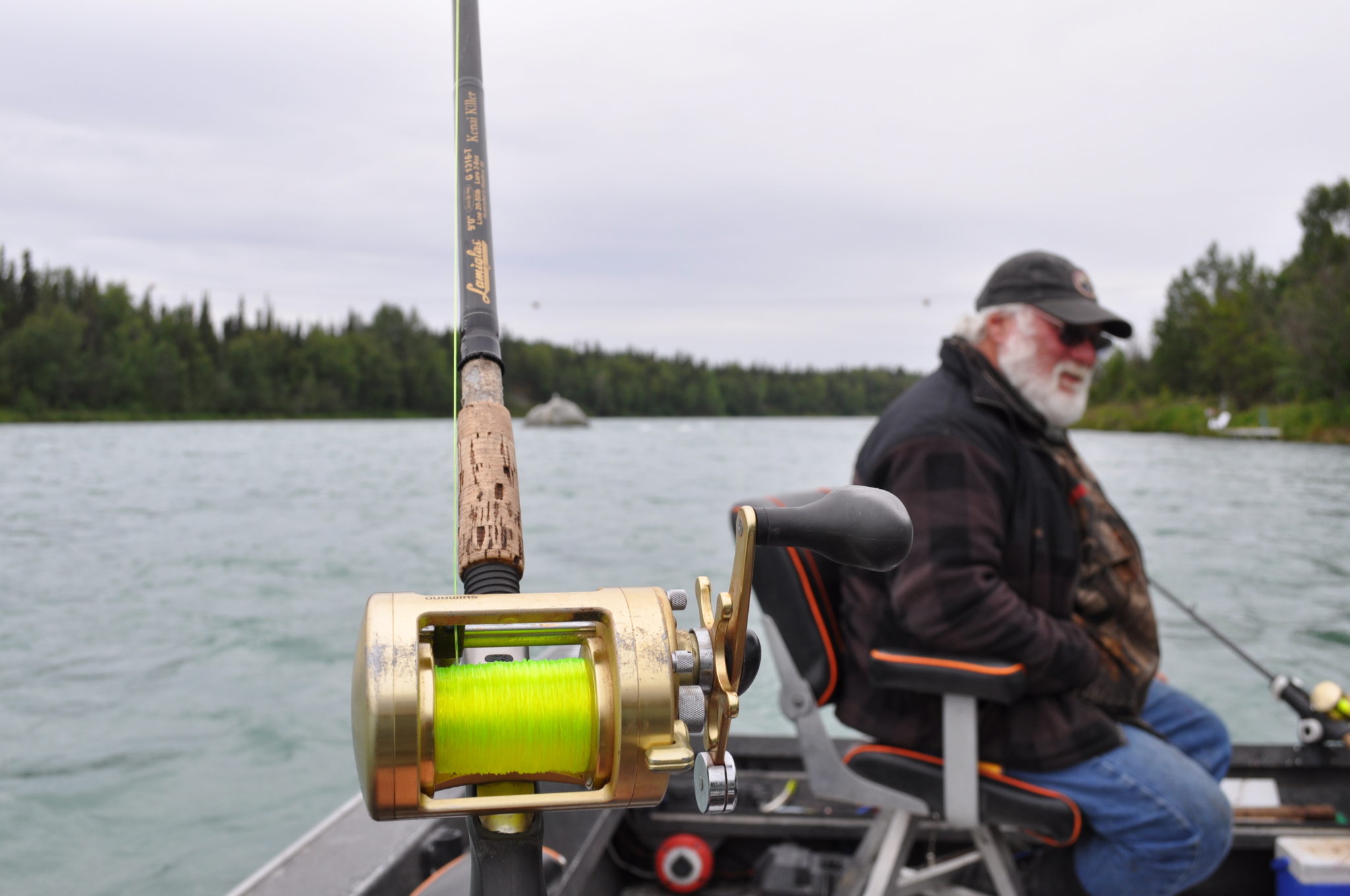 26 Dec

REEL IN YOUR BEST CATCH

Alaska is known for its vast landscapes and beautiful waters with some of the best fishing in the world. It is a popular bucket list item to take a fishing trip to Alaska and experience it first hand. If you are finally able to make the journey you have been waiting for, Soldotna Bed and Breakfast Lodge is the perfect place to go. With Soldotna fishing charters, experienced professional guides, and spectacular lodging you will be sure to have an unforgettable fishing adventure.
What's in the Water
Alaska has exquisite wildlife and panoramic views that will take your breath away, but the true stars are the fish. Alaskan waters hold some of the best trophy fish and challenging catches out there. Fishers can catch several types of fish including but not limited to King Salmon, Sockeye Salmon, Silver Salmon, Red Salmon, Pink Salmon, Rainbow Trout, Northern Pike, and Steelhead Trout. The waters are full of monsters just waiting for you to reel them in.
Seasons for Everything
The fish are always swimming, but there are certain seasons that fish are more plentiful and more likely to bite. The primary fishing season runs from May to October with the peak season for finding the broadest variety of fish being the end of July and early August. In the spring and summer months you can go out with Soldotna fishing charters for some offshore fishing, have a guide take you out fly fishing, or fly out to get close and personal with the secluded wilderness. In the winter months, when the waters freeze over, you can head out for some ice fishing.
Guides to Get You There
Though Alaska is full of beautiful picturesque scenery and postcard-worthy panoramas, it is equally as dangerous. This makes it essential to have a professional guide that is seasoned to the ever-unpredictable wild that is Alaska. Guides can get you where you need to go safely and know where the best fishing spots are. So that you successfully catch those monsters, fishing guides can give you tips on techniques and tricks. They are an essential part of a trip, no matter what experience level you are when fishing in the Alaskan wilderness.
Your Alaska fishing adventure is waiting for you. You can find all of the information you need and packages for your dream trip on Soldotna Bed and Breakfast Lodge's website. Start planning your trip and get out to Alaska Fishing Charters to bring in your best catch with the experience of a lifetime.